John Weber of Peterson, IA, specializes in the training of reining horses but also trains in working cowhorse and team roping horses, as well as general training.
John grew up in the performance horse industry- his father trained and showed cutting horses and his mother showed Western pleasure. From his youth, John has been involved with many disciplines, including showing Western pleasure. roping, and reined cows horses.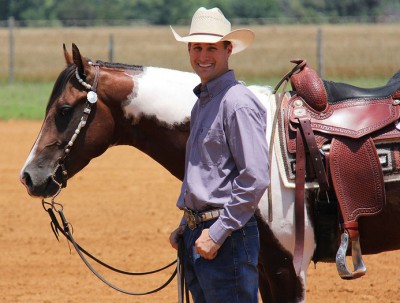 Whether you're a top non-pro rider or just a beginner, you'll get the help you need without losing your dignity and/or confidence. John believes it is the quality of the consistency that will set you and your horse apart from others whether he is working with young colts, older or problem horses, or youth, beginner, non-pro or open riders.
Learn more about John Weber and his training at:
[button link="http://www.weberperformancehorses.com/" type="big" newwindow="yes"] Click Here[/button]
Cell 817.403.2544Home 712.295.7202
E-mail johnweber814@yahoo.com
Barn Address7080 Hwy 10 BlvdPeterson, IA 51047