There are very few truly magical places in the world. Montana happens to be one of them. It gets in your soul and stays there. There is a quality of life, of light and of people in this state that exist nowhere else. Neighbors still greet you with a smile, wave at you on the road and genuinely care.
Uncommon Ground is a real estate concierge, offering Montana property location services to those searching for luxury ranches, lodges and condos for sale throughout Big Sky Country.
Time is precious. Rather than browse Montana properties for sale on your own, real estate experts Tana and Marta will cultivate a short list that matches your criteria.
4 Bed | 2 Bath | 15 Acres | MLS # 295298
Asking Price: $619,000
The perfect ranch for the horse lover in all of us. Newly renovated home with custom wood work and white tail antler accents are found throughout. The kitchen and living area has huge vaulted ceilings and open floor plan. The property includes a hay meadow, amazing facilities, riding area, riding area, and pasture.
3 Bed | 2 Bath | 465 Acres | MLS # 291551
$850,000
Only a 1/2 mile off the highway on semi-paved road. Easy access and amazing views. Multiple outbuildings including a large indoor riding arena and nice calving shed with gravity fed waterers throughout the buildings and corrals. The property offers year round grazing for a number of horses.

3 Bed | 2 Bath | 465 Acres | MLS # 291551
$793,000
Luxurious one floor living with custom gourmet kitchen with AGA stove, granite counter tops, Tulikivi custom fireplace, 8' alder doors, hardwood floors and ten foot ceilings. Mother in law apartment, heated three car garage, large barn with acreage. 54x48 Barn with solar panels that supply the house.
 
Lincoln, MT | Hunters Paradise | 51.25 Acres | MLS # 295739
Asking Price: $1,500,000
Hunter's paradise and a rare find. Over 50 private acres surrounded by forest service with very little public access. Great hunting property with a creek, cabins, and outbuildings for storage and tack. Get away from it all and escape to your own piece of unique Montana land. Thousands of acres of Scapegoat wilderness out your back door. Truly one of a kind and a must see recreation property.
Cut Bank, MT | 200 Acres | MLS #295299
$350,000
200 acres of alfalfa and grass mix. Livestock allowed according to CRP contract. 4 years remaining
Deer Lodge, MT | Rare Find | 1,037 Acres | MLS # 295809
$931,000
Very Rare to find a parcel of this size with adjacent State Land leases transferring with the sale. Beautiful property with stunning views. Come find your bliss...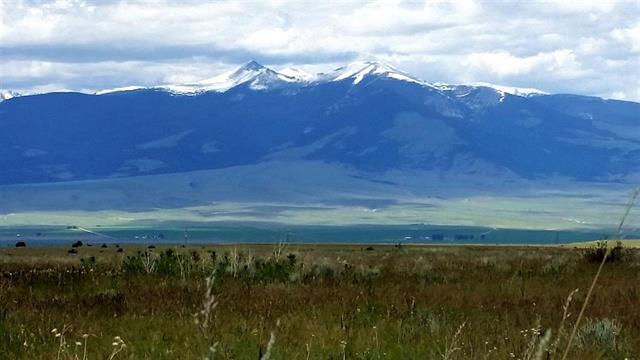 Helmville, MT | MLS # 295109
Tana Bignell is an experienced Real Estate Broker in Helena, MT, specializing in property location and acquisition services at Uncommon Ground. Living on a ranch in small town Avon, MT, Tana knows first hand the joys of owning sprawling property in Montana. With a wealth of knowledge and expertise, Tana provides unmatched support when it comes to finding your dream property for sale in Montana.
Tana takes pride in her trustworthy reputation, and dedicates her success to hard work and an uncommon need to satisfy all her clients' buying and selling needs. She understands the real estate game is different in every city. She also knows finding more secluded property further off the grid can be near impossible, unless you know where and how to look. Tana has the ability to uncover secret listings and find the most pristine properties other realtors might miss.