Frenchmans Fabulous (Frenchmans Guy X Caseys Charm) is the #1 Siring Son of Frenchmans Guy! This proven, power packed stallion is part of the outstanding breeding program at Nichols Quarter Horses in Waco, TX.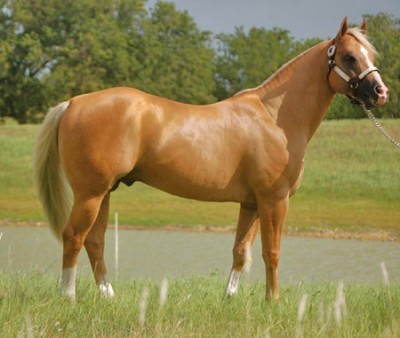 Nichols Quarter Horses has been breeding champions for four generations! As former owners of Driftwood and Clabber, who are the foundation of their breeding program, Kenny Nichols has continued the family tradition of producing superior using and performing horses.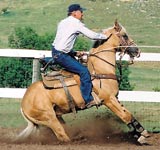 Fab himself is also a consistent champion in the barrel racing and roping arenas. Not only is "Fab" producing barrel horse champions, his progeny also boast championships in roping, goat tying, the show arena and an NFR qualifier in steer wrestling.
Kenny Nichols, Dale Barron and Fab want to congratulate all of Fab's offspring who are qualifiers for The Ameican Semi-Finals! Good luck to KN Fabs Gift Of Fame and Kelsey Jo Lutjen and Lisa Lutjen, Mia Fabulous Fame and Haley Wolfe, an Get Em Frenchy and Carina Morrow!
Find out how to make the great genetics and performance from Frenchmans Fabulous part of your breeding program!
2017 Fee: $2500
Nichols Quarter Horses
254-744-1232
P.O. Box 8362 Waco, Texas 76714
Cell (254)744-1232