Cimarron River Company is proud to bring you a fine collection of Vintage and Genuine Native American Indian wearable art. In addition, they also carry leather conceal/carry handbags, home decor, specialty items & so much more.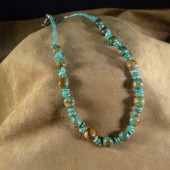 All of the American Indian items are hand selected by the Owners and are picked for quality and superior design.
The craftsmen represented include Tommy Singer, Calvin Begay, Charles Ortiz and many other well known Navajo, Zuni, and Santo Domingo artists.
The artists use Solid Sterling Silver and Genuine Turquoise, Coral, Spiny Oyster, Mother of Pearl, Opal and more in their jewelry pieces.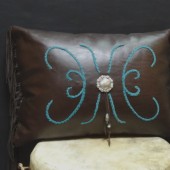 Connie and Jim Miller's love of the Southwest is portrayed in the offerings that have been put together at Cimarron River Company.
You will find unusual, one of a kind pieces from the Tribes of the Southwest, along with the hard to find 'Boutique' items for your home and fantastic gift giving!
Their goal is to provide our customers with the gifts and accessories that can not be found in most marketplaces today!
Come enjoy, no matter where you are, the internet makes Cimarron River Company the store next door!
If you're in the area, visit Cimarron River Company, "the Little Santa Fe of the Plains",
at 108 South Sequoyah Street in Satanta, KS. 67870
Connie and Jim LOVE WHAT THEY SELL and think you will too! Cimarron River Company stands behind what is sold! If you are not satisfied with your purchase, when it arrives, you may return it within a week for a full refund!
Cimarron River Company is especially proud to have become members of IACA. The Indian Arts and Crafts Association has established itself as a highly respected trade association which represents Authentic Native American Indian Artistry.